I still remember when the word "podcast" referred to that one menu item on my iPod Nano that I never clicked on because I had no idea what it was. Oh, how far we've come; podcasts are all the rage now.
The classic "Serial" podcast was my first foray into this new and fantastical world. This was around August of 2016 (I know, I came pretty late into the game). It wasn't long after that that I started to see the value in podcasts as a medium in general — they're essentially a source of information you can effortlessly consume as you do mindless chores and activities like cleaning or driving.
So today, I bring you the podcasts I've been really digging this past year.
---
Philosophize This!

I know what you're thinking: Really? A philosophy podcast?
I know, I know, it's a little out there but hear me out. Philosophize This! makes philosophy incredibly accessible and relatable. Stephen West, the host, shares different philosophers and their schools of thought in a way that is quite easy to understand and digest for an average listener not well-versed in philosophy. He uses mundane, day-to-day examples to illustrate how the ideas of philosophers long gone can still be relevant to us today. His topics have ranged from Siddhārtha Gautama and Buddhism to simulation theory to Henry David Thoreau and Transcendentalism. I also love that he plays his own devil's advocate and asks questions that I myself have while listening to the podcast. He then tries to answer these questions using the tools and framework presented by whichever school of thought he's discussing in that particular episode. It also doesn't hurt that he's a pretty funny guy and is highly entertaining to listen to.
I will warn you though that listening to the episodes can be really trippy sometimes because with each episode you have to shift your entire frame of reference as to how you view the world. With that in mind, I would not suggest going on a ten-episode-binge-marathon because it will definitely leave you feeling mentally drained. Trust me on this one.
Listen here: http://philosophizethis.org/category/episode/ (or wherever you get your podcasts)
FiveThirtyEight Politics

I've been listening to this podcast for quite some time now. It's a great way to stay relatively up-to-date on what's happening in the national news in the political domain. I particularly enjoy the show's panel of analysts, especially Harry Enten and Clare Malone. Both of them provide unique insight and analyses and always provide me with my weekly dose of political cynicism and skepticism.
Everyone on the panel tries to base their analyses on thorough reputable polls, surveys, and other historical and statistical data (that's actually the whole idea behind FiveThirtyEight in general).
If you're a fellow developer, I'd also recommend checking out their Github page; they have a lot of really neat, open-source data analysis tools they've developed which you can play around with!
Listen here: https://fivethirtyeight.com/tag/politics-podcast/ (or wherever you get your podcasts)
Tumanbay
Shout out to my dad for introducing me to this podcast. Tumanbay is a radio program created as a collaboration between Panoply and the BBC and it's essentially the "Game of Thrones" equivalent in the world of podcasts. The story takes place in the fictional city of Tumanbay which sits at the heart of a large empire in the Middle Ages presumably somewhere in the Middle East — Tumanbay largely draws its inspiration from the Mamluk slave dynasty of Egypt. The basic premise is that the self-proclaimed Queen Maya, a rebellious provincial leader, seeks to take over the empire from within through an intricate network of fearlessly loyal spies.
The development of the characters in the show is incredible and I was amazed at the depth and grandeur of the world which was created and built only through audio and without any visuals.
I will admit, though, there have been a few moments in the show that I thought to myself, "hmm, they didn't really explain how that happened that well…" But considering that the show is still not over yet, I'm hoping they answer some of my questions in the next season (there have been two seasons so far). Also, if you feel like the beginning of season two is a little slow, just stick it out, it will be worth it as the season progresses, I promise.
Listen here: http://www.bbc.co.uk/programmes/b06qcrhv (or wherever you get your podcasts)
California Politics Podcast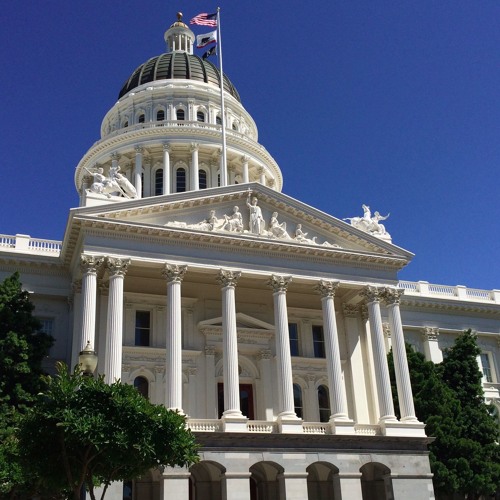 This podcast, which is presented by The Los Angeles Times, is probably the driest of all the podcasts on this list but I think it's one of the most informative — if you're living in California or are interested in California politics that is.
I really like this program because it feels closer to home and discusses key policies that will go into effect in my home state as well as how the politics of Washington affect us all the way over here in our deeply Blue state of California.
Listen here: https://soundcloud.com/politics-california (or wherever you get your podcasts)
NPR's Hidden Brain
This one is a recent addition and was introduced to me by one of my best friends. The show's host, Shankar Vedantam, takes seemingly mundane, daily concepts and dissects them to see how they influence us and shape our choices and decision-making. Vedantam is a great storyteller and I often walk away from this podcast with new insight about the topic he discussed.
I would also recommend looking into NPR's other podcasts and programs in general — I think they do a fantastic job when it comes to producing high-quality, engaging, and informative content. You can find your local NPR station here: https://www.npr.org/stations/.
Listen here: https://www.npr.org/podcasts/510308/hidden-brain (or wherever you get your podcasts)
The Ezra Klein Show
Ezra Klein is the founder and editor-at-large of Vox News. I only recently started listening to his podcast so I'm still deciding on how much I actually like it but I have listened to enough episodes to say that it's at least worth checking out.
I really enjoy how he takes his time with a single topic — he usually interviews just one guest and the interview will last anywhere from one hour to an hour and a half. This means he can go in-depth and explore subtleties and nuances that would otherwise not be looked at during your regular three-minute interview on Meet The Press (no hate to MTP, I watch it quite frequently). I much prefer well-thought out discussion as opposed to meaningless soundbites even if it means it'll be lengthier. Also, Ezra is a fellow Irvinian (is that what we're referred to as?) so that's pretty cool! And while most of the topics are political in nature, not all of them are. He's had some episodes on topics like Buddhism and gene editing technology so there's quite a bit of variety in the show.
With all of that being said though, it's also important to keep in mind that this is a left-leaning podcast so if you're looking for some "objective" analyses (whatever that means), I don't think you'll find it here. Lastly, I do think he can sometimes come across as a bit arrogant but, to be fair, Ezra has interviewed some of the most powerful and influential people in our world and has created a highly successful news media empire…oh and he's only 33 years old! So I tend to let it slide.
Listen here: https://www.stitcher.com/podcast/vox/the-ezra-klein-show (or wherever you get your podcasts)
---
I hope you found some new and interesting podcasts on this list, and don't forget to share what your favorite podcasts have been this year!